Web organizations, for example, Google and Facebook are to be approached to pay for measures to battle and bring issues to light about web based tormenting and other web perils, under a UK government web wellbeing technique laid out on Wednesday.The proposed willful impose via web-based networking media firms and other driving web players is among a progression of measures in a web wellbeing green paper, the result of a counsel procedure declared in February. Stamp Zuckerberg 'visits' overwhelmed Puerto Rico in peculiar virtual reality promo
A public statement about the green paper – the way of life office did not discharge the full archive ahead of time – said the collect would target issues, for example, cyberbullying, online manhandle and kids being presented to erotic entertainment on the web.
The paper likewise proposes an alleged web-based social networking code of training to help endeavors to battle web based tormenting, terrorizing or mortification, and a yearly "web wellbeing straightforwardness answer" to demonstrate advance on such issues. Another arrangement would include supporting tech new businesses to incorporate web wellbeing with their items from the earliest starting point.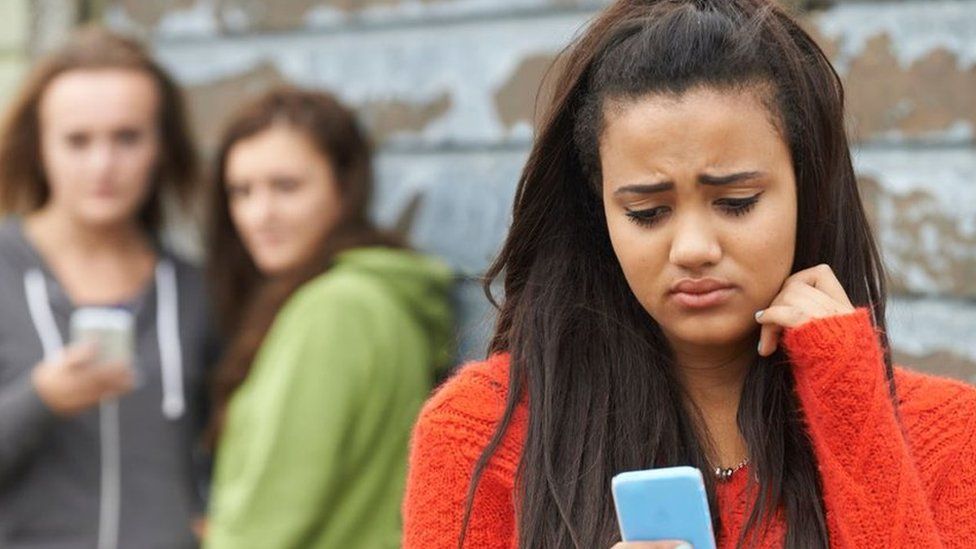 Be that as it may, every one of the measures would be willful and would include influencing tech goliaths to move some of their current mindfulness and implementation programs on to a more unified premise.
On the off chance that organizations decline to participate, it is comprehended clergymen would consider an administrative approach, however there are up 'til now no plans concerning how this could happen. The way of life secretary, Karen Bradley, safeguarded the choice to make the demand deliberate, after the Conservative proclamation had guaranteed legitimate forces to uphold a collect on web organizations.
Addressing BBC Radio 4's Today program, she stated: "I don't decide out enacting if that is the thing that we have to do however I'm wanting to do it working with the organizations.
She added: "It's not backing away at all. It's saying what is the best way to do this."
Bradley insisted a non-legislative route was "quicker, more effective, and gets a better result for everybody."
She hinted that the government could change the status of social media companies to make them publishers rather than platforms, which could mean greater regulation of their content.
"Legally they are mere conduits but we are looking at their role and their responsibilities and we are looking at what their status should be. They are not legally publishers at this stage but we are looking at these issues," she said.
The green paper will flesh out existing plans for relationship and sex education in schools to be extended to include ideas about online safety, and encouragement for social media firms to better promote their web safety plans.
Research carried out by a team of academics for the green paper found that almost 20% of 12- to 15-year-olds had in the last year encountered something online that they found "worrying or nasty in some way".
Bradley said that although the internet was a huge force for good, "it has caused undeniable suffering and can be an especially harmful place for children and vulnerable people".
She said: "Behaviour that is unacceptable in real life is unacceptable on a computer screen. We need an approach to the internet that protects everyone without restricting growth and innovation in the digital economy.
"Our ideas are ambitious – and rightly so. Collaboratively, government, industry, parents and communities can keep citizens safe online, but only by working together."
Tom Watson, the Labour deputy leader, said: "Everyone agrees on the need to deal with abusive and harmful content online. Parents worry about what their children see on the internet, and too many people experience cyberbullying and online intimidation.
"We're pleased the government has accepted Labour's call for compulsory sex and relationship education in schools, including online safety education, as well as for codes of practice for social media companies to prevent abuse.
"But this announcement is short on detail. The government needs to say more about who exactly will pay the proposed levy, how much they will pay and how it will be spent. And they need to explain what transparency information they will be asking social media companies to provide."
The Liberal Democrats said the plans amounted to little more than "scapegoating and castigating internet firms" and would achieve little.The party's home affairs spokesman, Ed Davey, said: "We must make the internet a much safer place, particularly for young people, but that means the hard graft of better education on digital, faster problem-reporting and stronger partnerships with industry.
"Regrettably, this government is still in the blame game, scapegoating and castigating internet firms and failing to see the huge economic benefits of investing in better digital education. Hopefully this green paper will be the last of the weak policy reheats and signal the start of real hard work on this issue."